The simple graphical elements of a "whiteboard".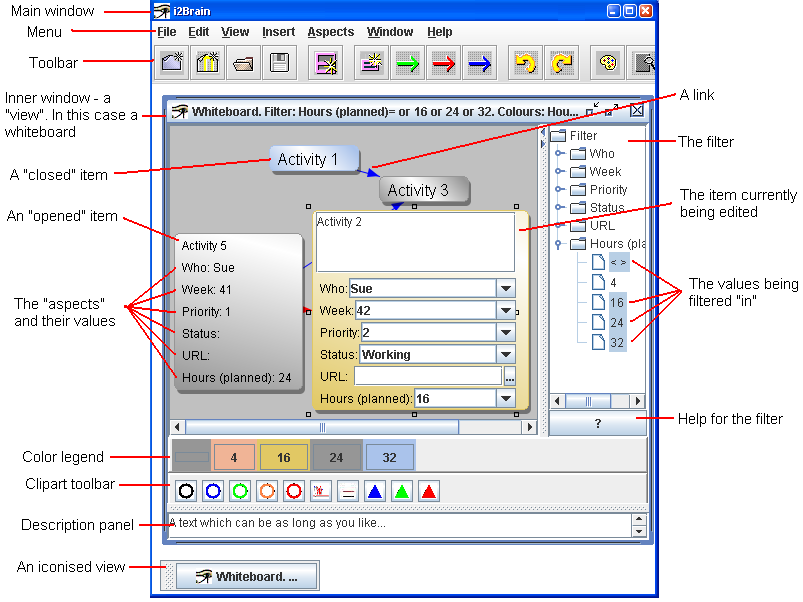 Click on one of these terms to learn more: Whiteboard, Item, selected Item, description panel, link.
The following figure shows some more advanced graphical features: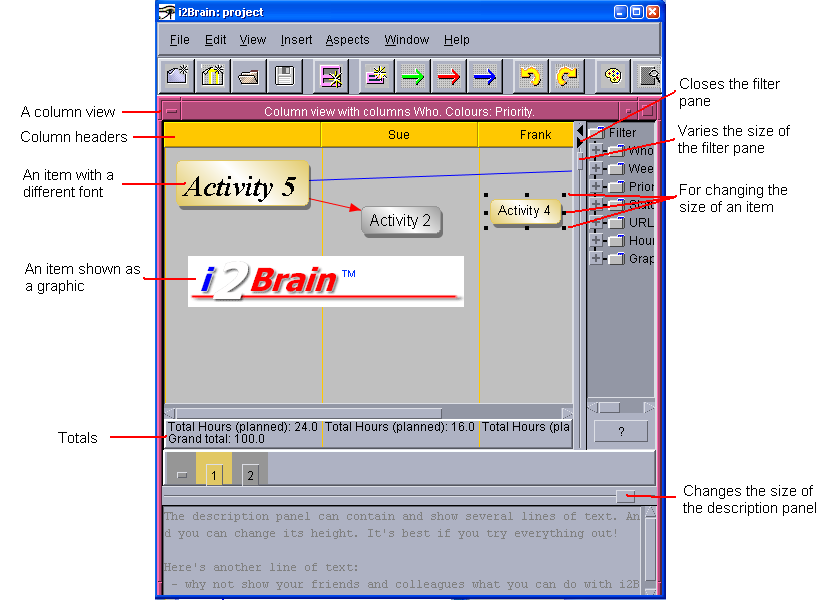 Details of these elements: Column view, Name of the aspect which defines the columns, Values of an aspect, Header, Opened item, Totals, Colors.